Free Facebook Tutorials
Welcome! Please enjoy these free Facebook Tutorials.
Why are they free?
Social Media is a passion of mine. In fact, it's what I do for a living! I enjoy teaching it even more than I enjoy using social media platforms. Part of the goal with these tutorials is to build enough material to someday launch an online social media course. I would love it if you would download these free tutorials and give me some feedback.
Happy learning!
How to Autofeed Your Blog to Facebook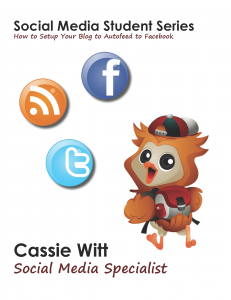 Want to Read More?
Subscribe to get new posts delivered directly to your inbox.