How to Add An Admin to a Facebook Group
Have you ever wondered how to add an admin to a Facebook Group? Me too. I'll admit I don't have much experience with Facebook Groups, as I didn't have any clients until recently that used them. So, when a client asked me how to make me an admin of their page, I drew a blank. We must have clicked on everything on that group (except the one section we needed to click) in order to find it. Now I know! And I'm passing this knowledge onto you in a mini-tutorial.
So without further ado…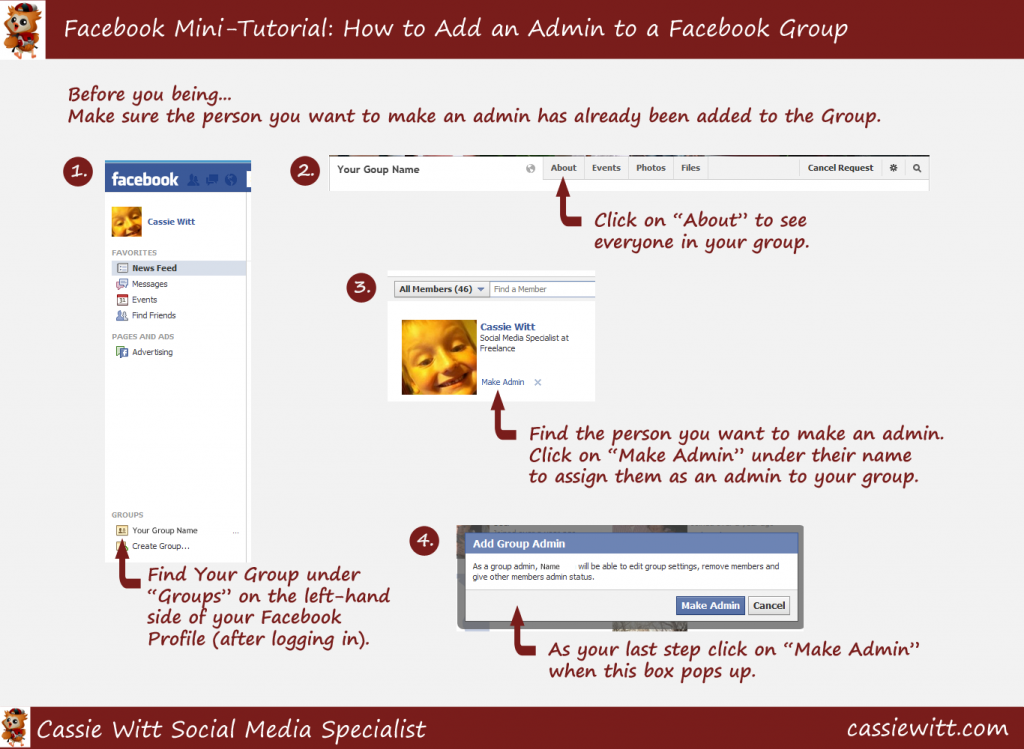 This mini-tutorial is something new I'm trying out. They're done a little differently than my other tutorials, in that they're short, all-in-one-page instructions on how to do simple things. Check it out and let me know what you think in the comments below! I'm always looking for feedback on how to improve. 🙂
Oh, and if you know someone out there who doesn't know how to do this, pass this along to them.
The following two tabs change content below.
Cassie Witt
Hey, I own Team 3 Media, LLC with my husband where we provide services to help build and expand your web presence. Currently, I'm working on an ebook "31 Days to An Awesome Facebook Page", helping my clients with their social media and web needs, and keeping up with Facebook Changes so that I can tell you what they mean for your business.
Latest posts by Cassie Witt (see all)