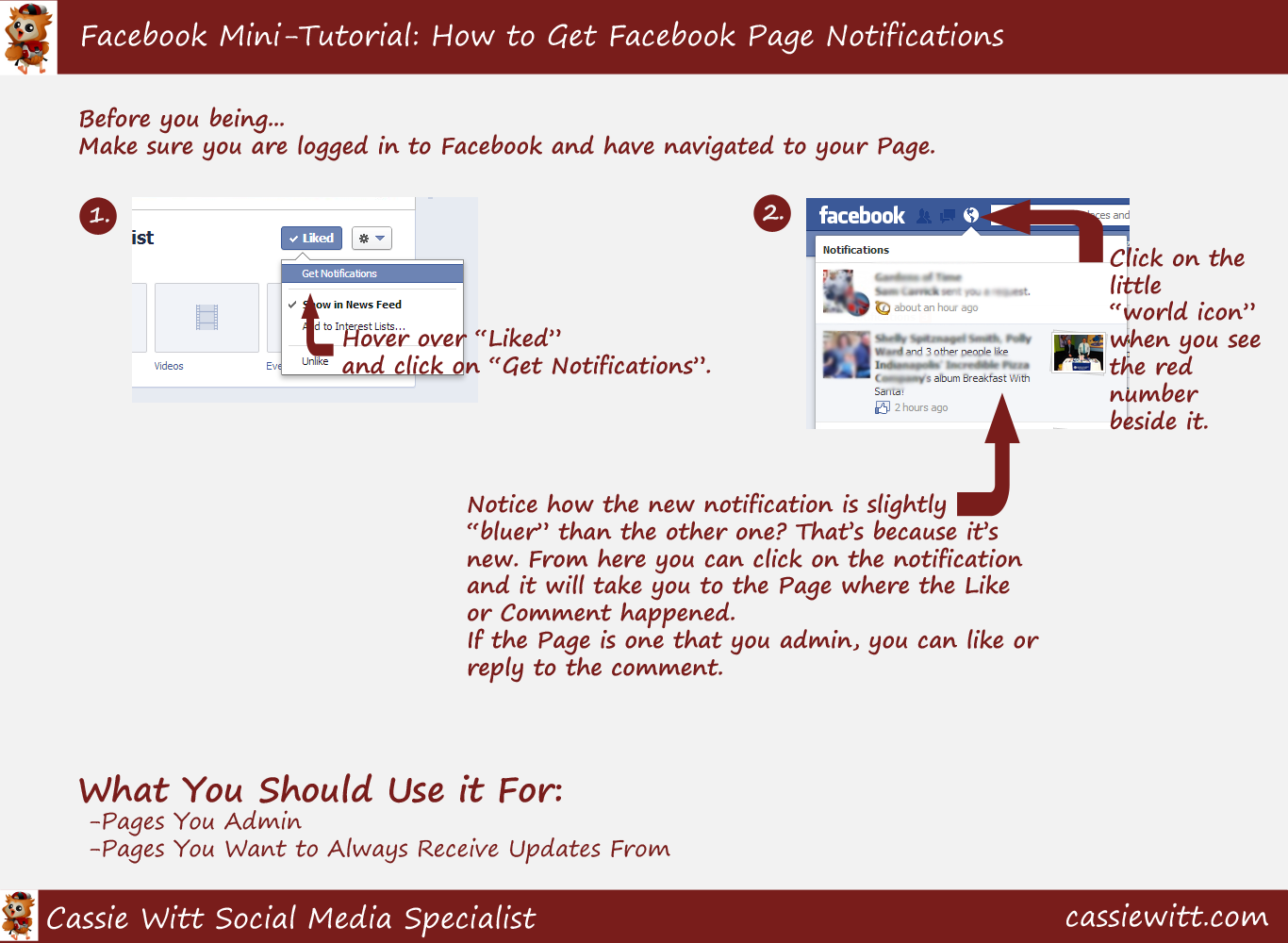 How to Get Facebook Page Notifications
Recently Facebook added a feature that would allow you to get notifications from your favorite Pages or Facebook Pages that you admin. I have been using it for the latter reason for the last couple of weeks, and it's worked like a charm! Everytime someone posts to or likes something on a Facebook Page I admin, I get a  notification. Whether I'm in my browser on Facebook or on my mobile phone I will be alerted. These types of notifications have helped already to respond to customer's comments in a timely manner. For social media, answering questions quickly is half the battle.
Check out my mini-tutorial below to find out how you can get these kinds of notifications, too!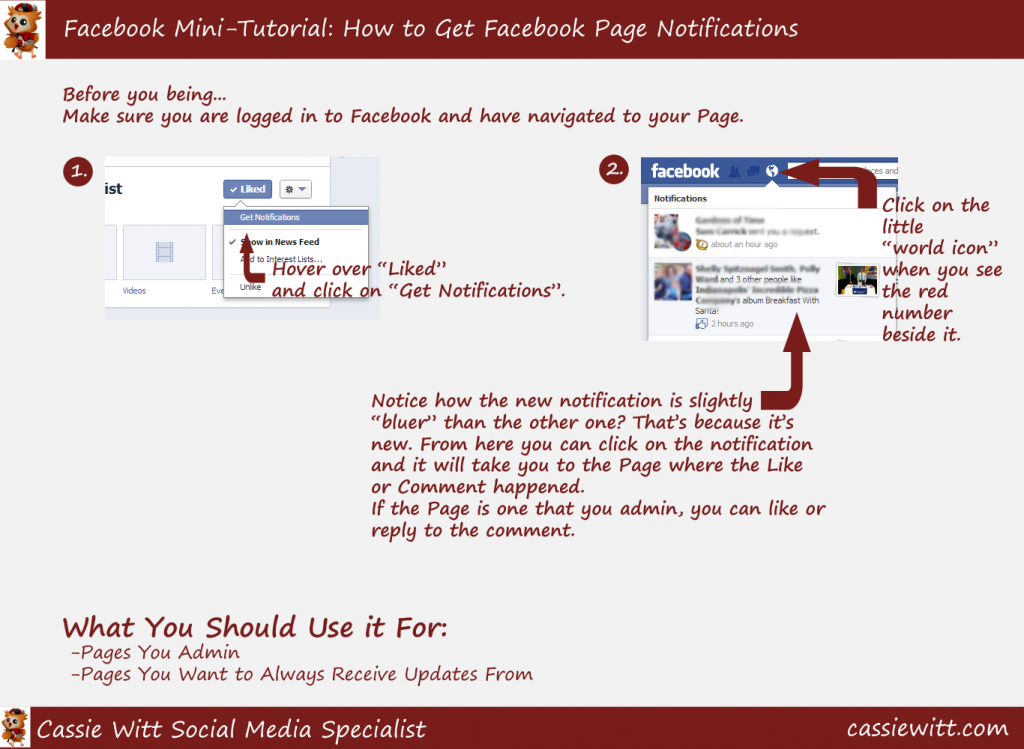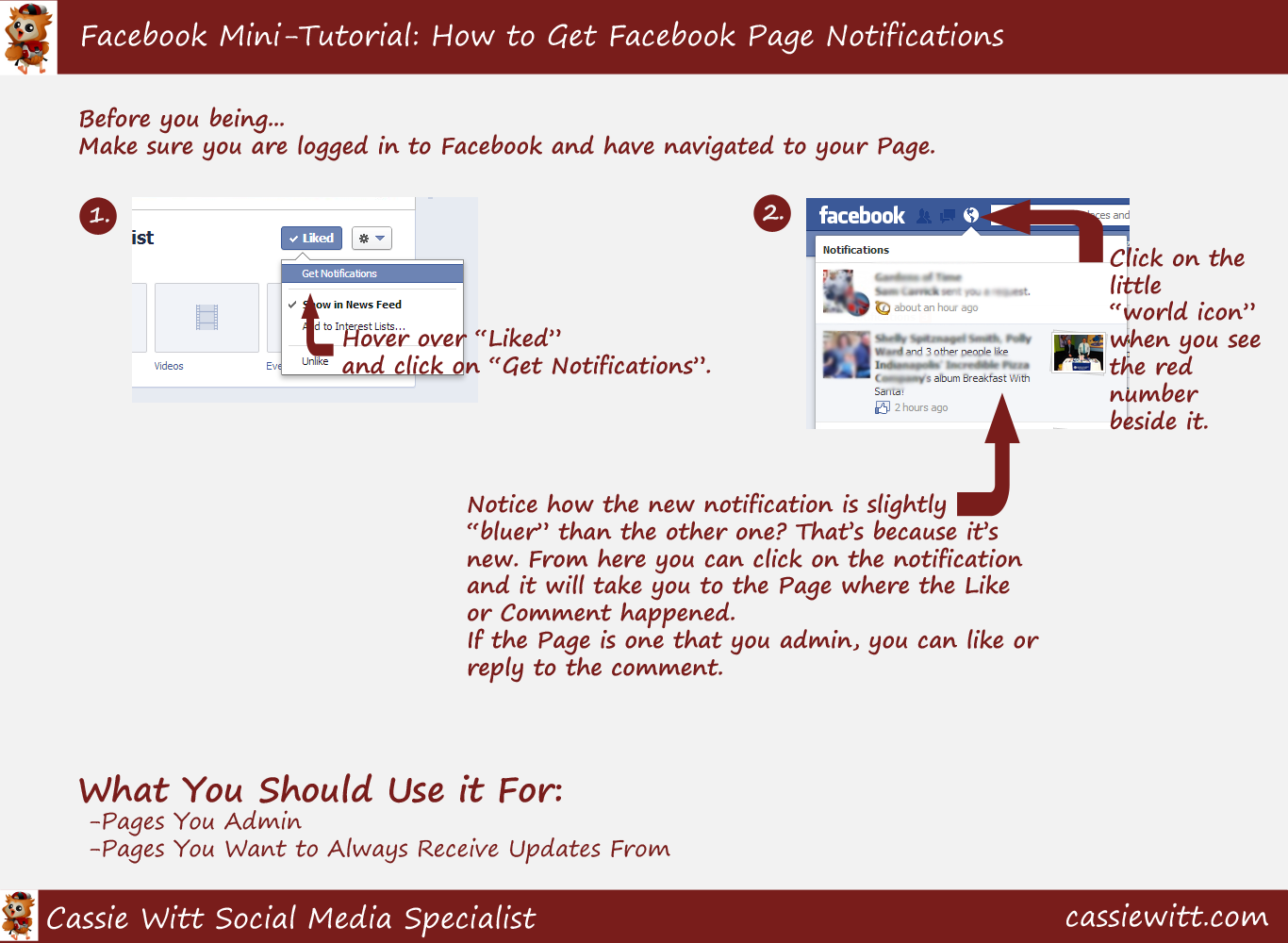 Want to know how you can get Facebook updates and tutorial like this, straight to your inbox?
Just signup for my newsletter below.
The following two tabs change content below.
Cassie Witt
Hey, I own Team 3 Media, LLC with my husband where we provide services to help build and expand your web presence. Currently, I'm working on an ebook "31 Days to An Awesome Facebook Page", helping my clients with their social media and web needs, and keeping up with Facebook Changes so that I can tell you what they mean for your business.
Latest posts by Cassie Witt (see all)